Colllect Party Essentials for the celebration before time runs out!

The Anniversary Fountain is now rolling out and you will be needing some new parts to complete this decoration. You will have 5 days to collect the 22 items  before we move on to the next items.
6x 
 6x

 10x

The next prize will be the Party Goat, then the Settling Stallion and then at the end,
you will receive the Anniversary Fountain.
For Part 2:  Get 10 Birthday Party Favor Parts 

[ads]
Reward: Party Goat 

Part 3 Reward: The Setting Stallion 
Part 4 Reward: Anniversary Fountain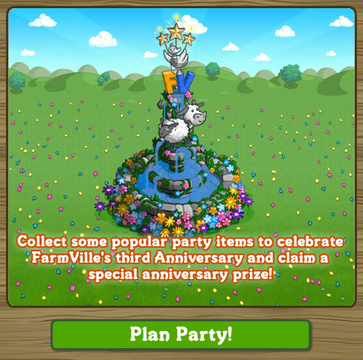 [ads]